LTTT at the IRES 2019
Düsseldorf, 14th March 2019
In 2019 LTTT was represented once again at the annual conference for energy storage "International Renewable Energy Storage / Energy Storage Europe (IRES/ESE)" in Düsseldorf from 12 to 14 March 2019. In addition to numerous representatives from industry, who attended the parallel trade fair, scientists from all over the world gave lectures on various possibilities of energy storage, the technical implementation of storage systems and their economic efficiency. The focus was particularly on thermal and electrical energy storage systems. The presentations ranged from industrial applications and macroscale considerations of grid stabilization to the storage of renewable surplus energy in private households. Various case studies were also considered. The LTTT presented both the optimization of thermal energy storage systems by analyzing exergy flows and the improvement of energy efficiency and profitability of energy systems in residential buildings by means of model-predictive control.
Further information on the EGPD 2017 can be found at:
http://www.geothermie-zentrum.de/egpd2017.html
Full content of the press release for download.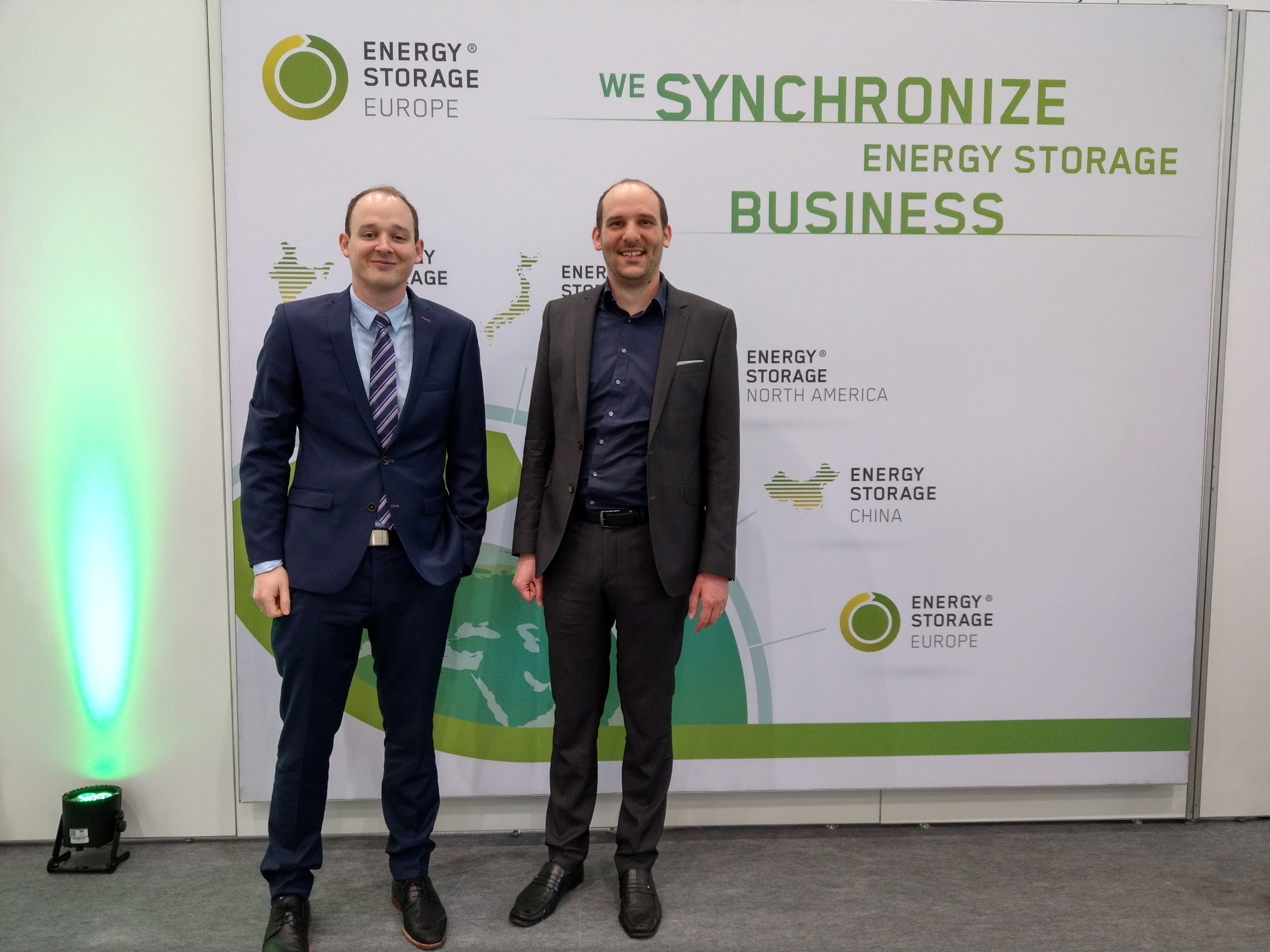 (from left) Sebastian Kuboth M.Sc. and Dr.-Ing. Andreas König-Haagen at the IRES 2019