New research results to increase the efficiency of geothermal ORC power plants
The Hague, 17th June 2019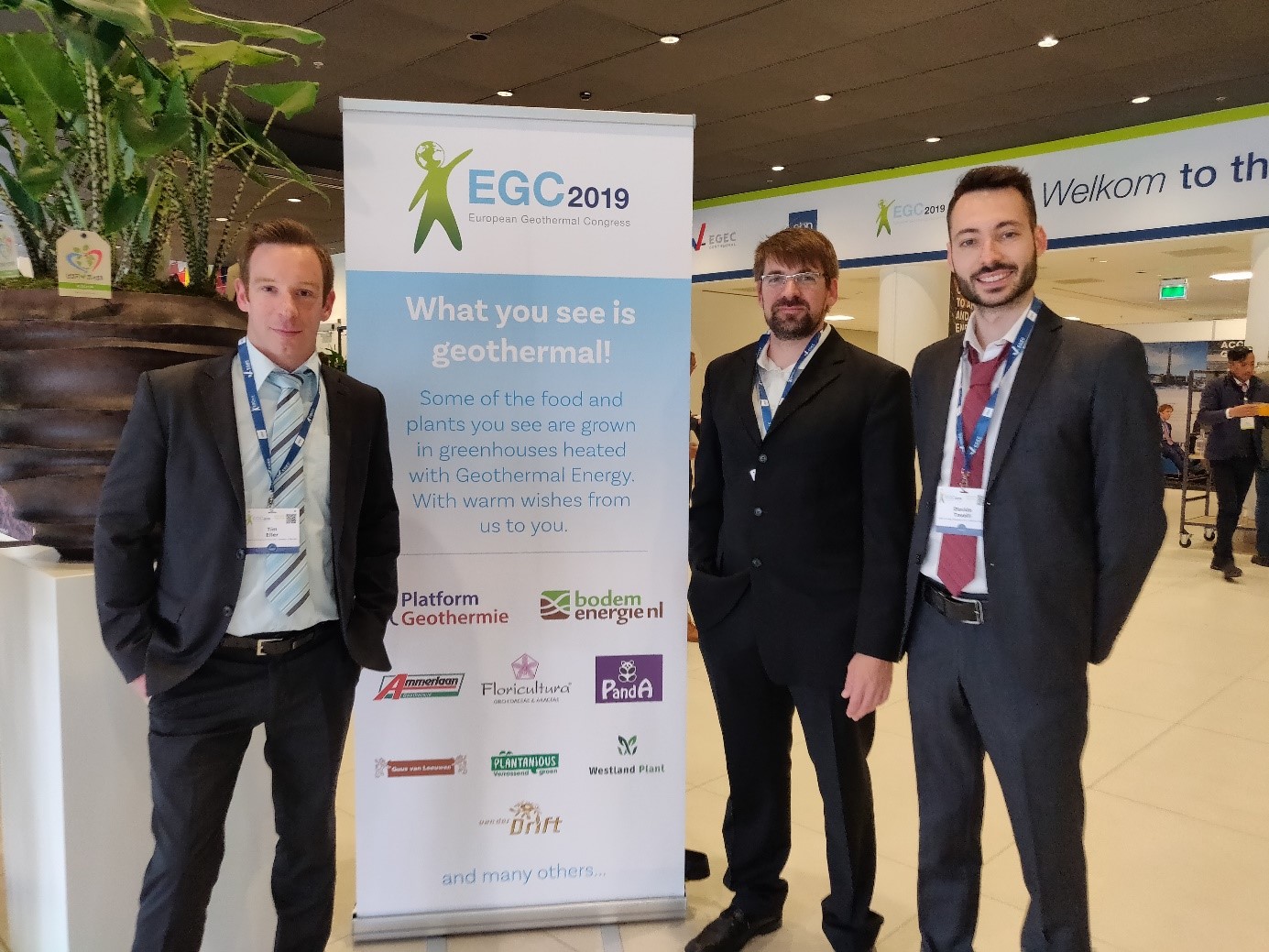 New developments in the field of geothermal energy were presented at the European Geothermal Congress (EGC) in The Hague, Netherlands, from 11th to 14th June 2019.
The EGC takes place every three years and is the biggest geothermal congress in Europe, bringing together representatives from science and industry from the entire European and international geothermal sector.
On behalf of ZET, Managing Director Dr.-Ing. Florian Heberle and LTTT staff members Tim Eller, M.Sc. and Davide Toselli, M.Sc. attended the congress and presented their research results on increasing the efficiency of geothermal power plants.
D. Toselli presented how the efficiency of ORCs can be increased by combining geothermal sources with biomass. Mr. Eller's presentation showed that geothermal electricity and heat generation not only increase the efficiency of such plants, but also improve their economic efficiency.
Further information can be found here: