Participation of the ZET in the workshop "System integration of wind energy-water electrolysis for urban energy supply in the MW power range
Hassfurt, 10th July 2019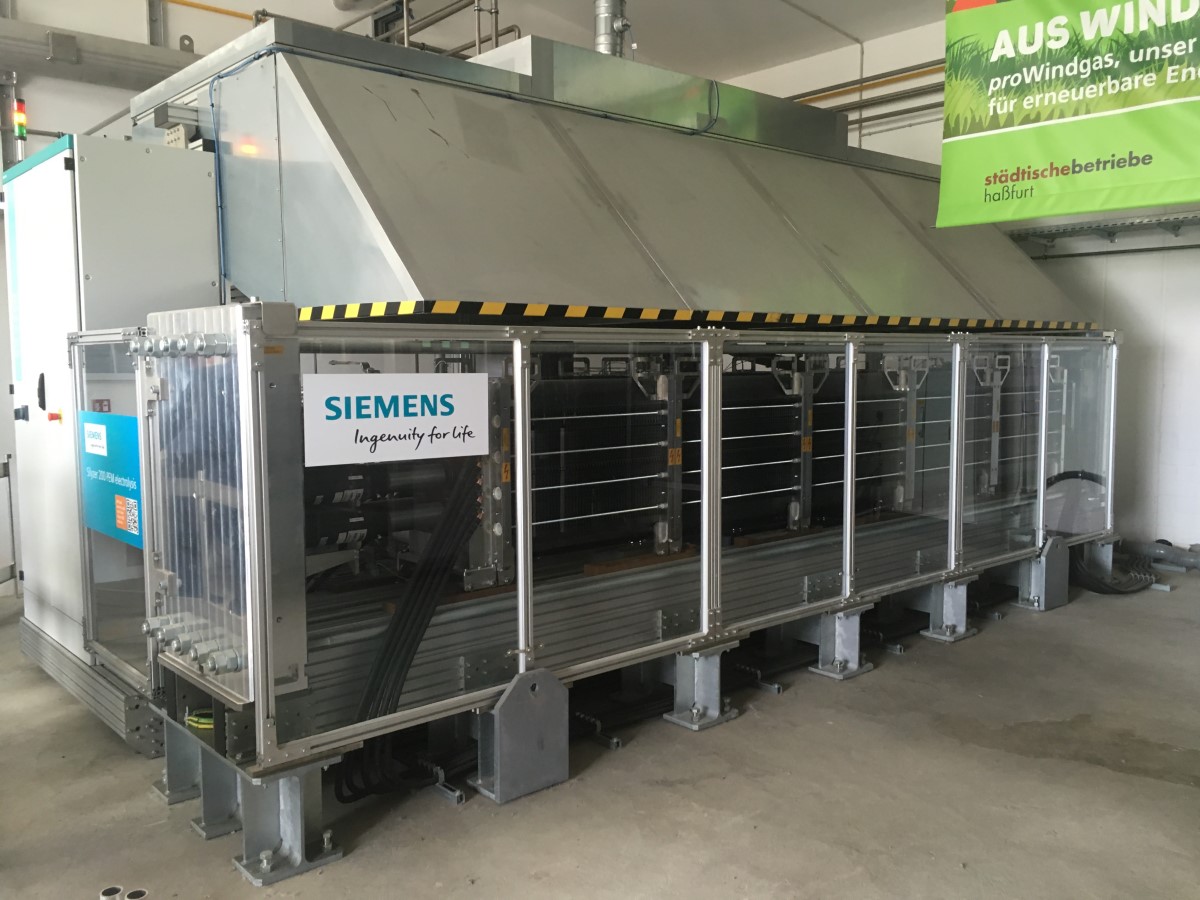 A workshop on the topic "System integration of wind energy water electrolysis for municipal energy supply in the MW power range" took place on 8th July 2019 in Hassfurt. The event was organised by the Fördergesellschaft Erneuerbare Energien e.V. (FEE) and the Bundesverband Regenerative Mobilität e.v. (Federal Association for Renewable Mobility e.V. )(BRM). In order to be able to convey practical impressions, the public utilities of Hassfurt were chosen as a host, who was able to offer a visit to a water electrolysis plant on site to match the workshop topic. The companies and institutions involved in this project (Siemens AG, 2G Drives GmbH, OTH Amberg-Weiden) were also represented at the workshop. The results of current studies and financial aspects were discussed.
Christoph Linhardt, M.Sc. from ZET took part in the workshop and in the subsequent visit to the plant. Contributions to discussion topics and first contacts established the basis of a further scientific exchange in the field of power-to-gas.
Further information can be found here.