LTTT innovations presented in Athens
Athens, 12th September 2019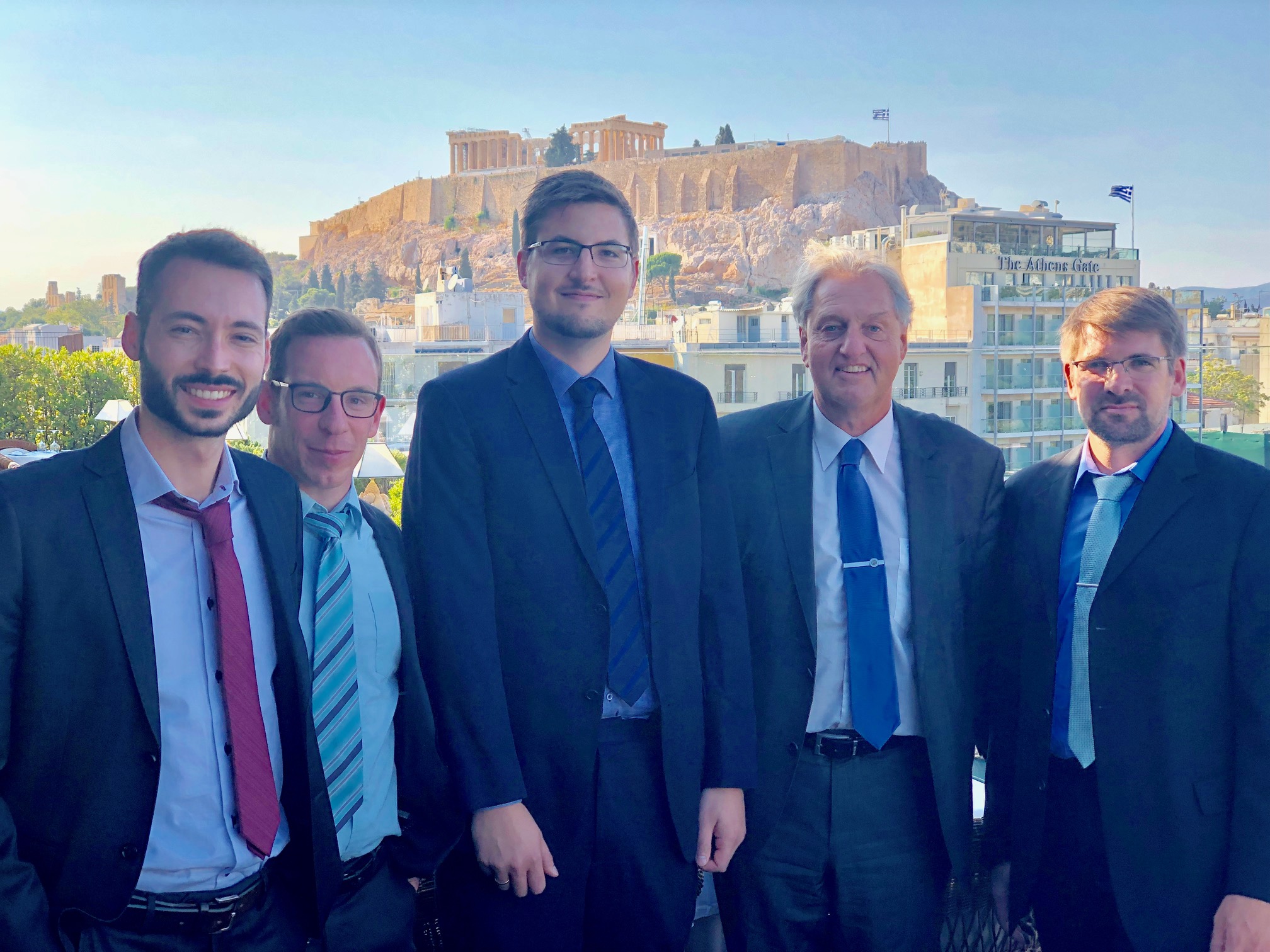 With five scientists, the LTTT was the leading group at the "5th International Seminar on ORC Power Systems" in Athens from September 9th to 11th, 2019. The conference dealt with special steam cogeneration processes - a topic that has a long tradition in Greece: Already in ancient times Heron of Alexandria demonstrated the power of steam experimentally. However, it was not until the 19th century that steam power engines were developed whose efficiency is still being improved today. The characteristic of the Organic Rankine Cycle (ORC) is that instead of water, organic fluids are evaporated, which increases the range of applications.
At the conference, LTTT PhD candidates Matthias Welzl, M.Sc, Tim Eller, M.Sc. and Davide Toselli, M.Sc. presented their research results on climate-friendly working media, the use of fluid mixtures and on innovative concepts for geothermal power and heat supply.
Prof. Dr.-Ing. Dieter Brüggemann and Dr.-Ing. Florian Heberle contributed to the success of the conference in the scientific committee and presided over various sessions.
More information on the conference can be found here: