Climate-friendly refrigerants in Hawaii
Hawaii, 20th Dezember 2019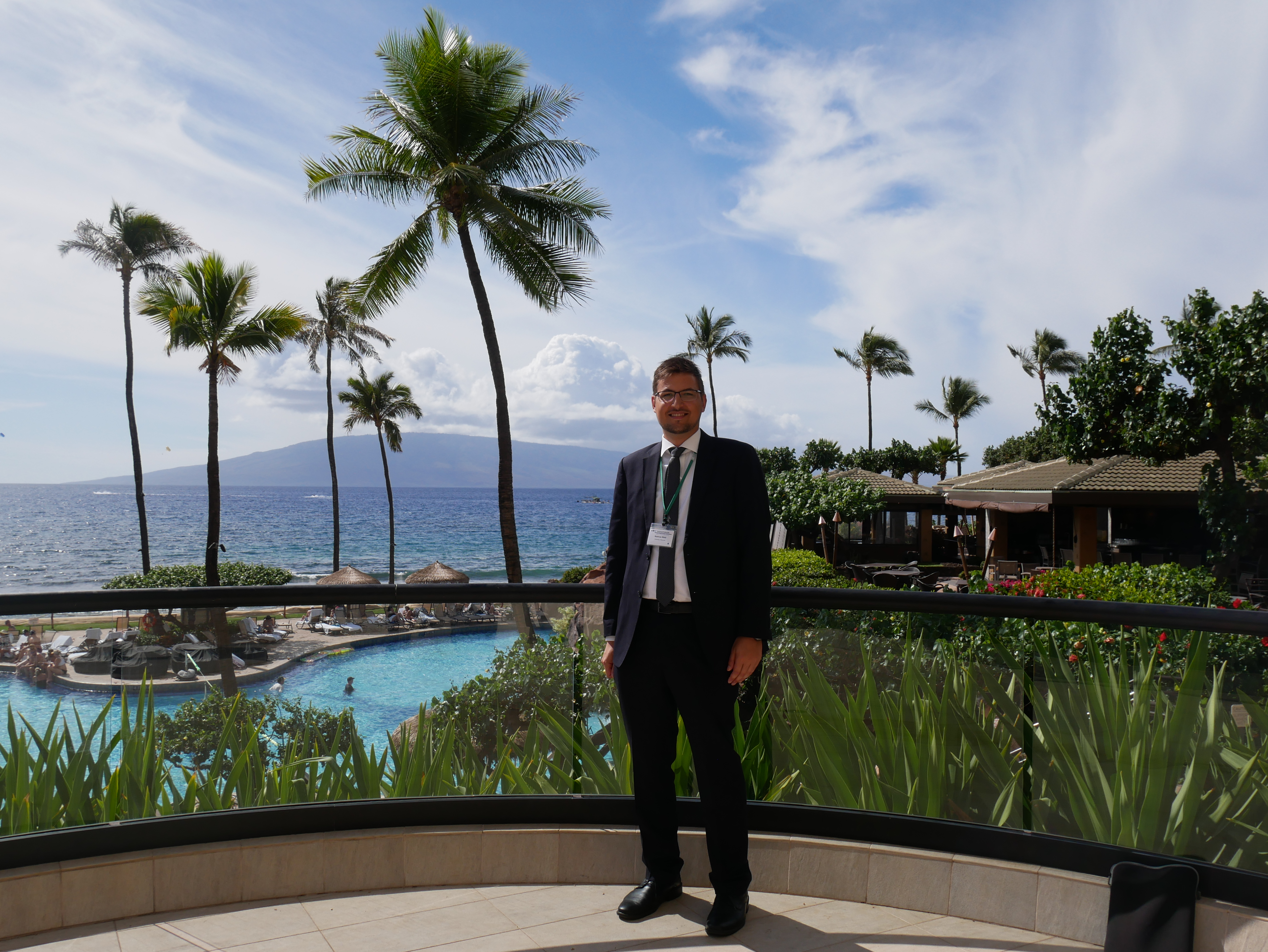 At the Second Pacific Rim Thermal Engineering Conference (PRTEC2019) from 13th to 17th December 2019 on Maui, Hawaii, the latest research work in the field of thermal engineering was presented to an international audience of experts against the picturesque backdrop of Ka'anapali Beach.
The PRTEC was initiated as a new conference series by the Japan Society of Mechanical Engineers (JSME), the Korean Society of Mechanical Engineers (KSME) and the American Society of Thermal and Fluids Engineers (ASTFE). The main topics of the conference, which takes place every four years, are basic research, interdisciplinarity and diversity in the field of thermal engineering. The second event in this series of conferences included a total of seven plenary lectures, 15 keynote lectures and 372 presentations.
Matthias Welzl, M.Sc., presented his research results on the heat transfer properties of new climate-friendly refrigerants in the lecture "Experimental Study of Nucleate Pool Boiling Heat Transfer on a Copper Tube for Low GWP Refrigerants".
More information on the conference is available here: