New L3T/ZET employee in the field of sustainable energy supply
Bayreuth, 01.12.2021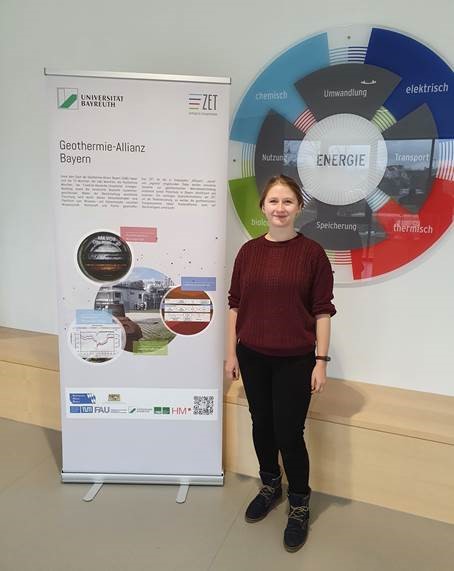 We are very pleased to welcome Ms. Hannah Uhrmann, M.Sc., to the L3T/ZET team! Ms. Uhrmann will further strengthen our research activities in the field of sustainable energy supply.
In this context, Ms. Uhrmann will conduct life cycle analyses of geothermal heating plants as part of the second funding phase of the Bavarian joint project "Geothermie-Allianz Bayern".
On the basis of her work, important recommendations for action and technical measures for a sustainable heat turnaround involving deep geothermal energy will be derived.
Ms. Uhrmann can refer to extensive experience in the field of life cycle assessment, which she gained as a student assistant at L3T/ZET and during a stay abroad at NTU Athens in Greece.
We are looking forward to the cooperation!