Moritz Faden graduates with a PhD in engineering
Bayreuth, 02.12.2021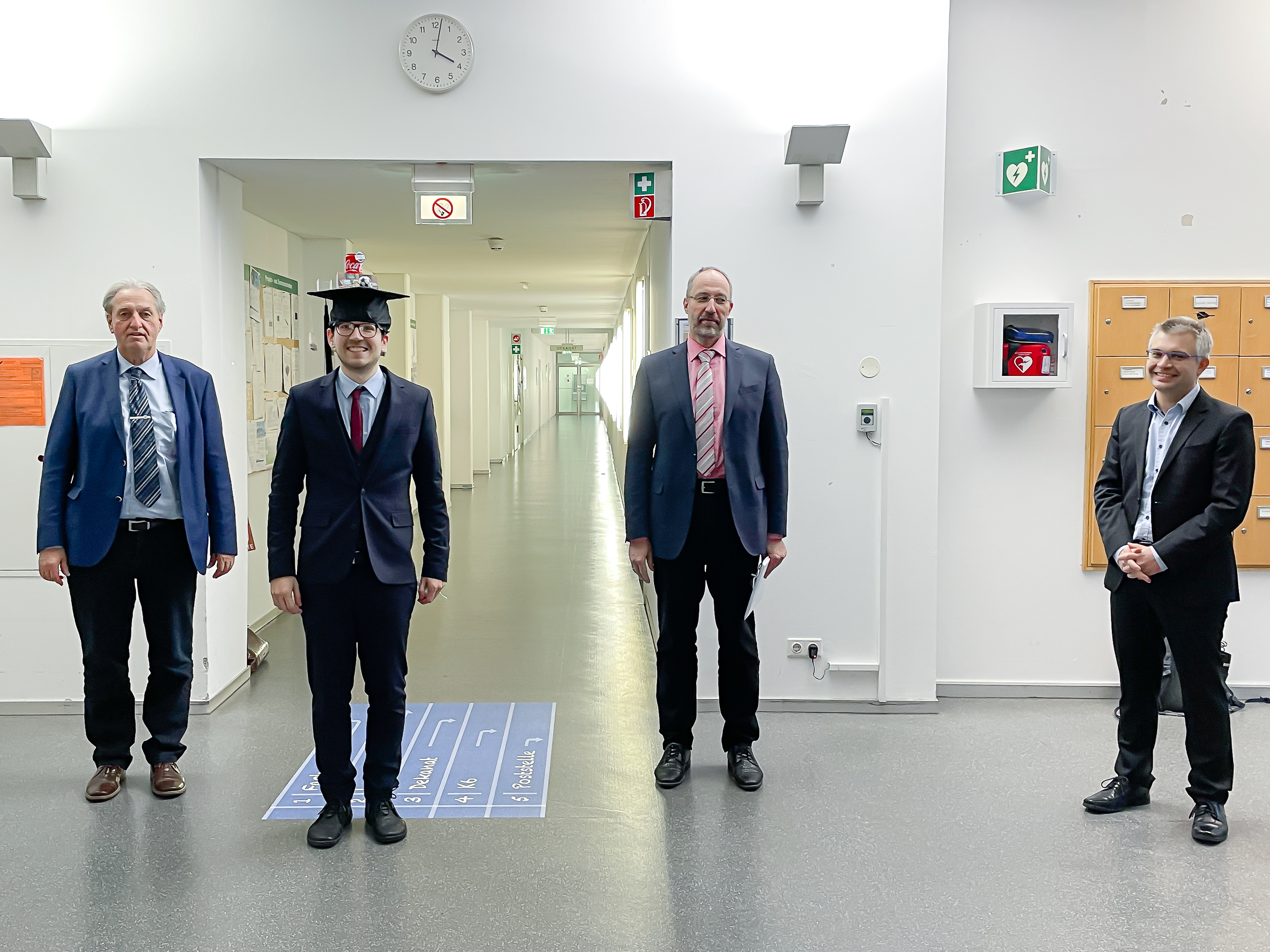 After successfully completing his engineering studies at the University of Bayreuth, Moritz Faden has been working as a research associate at LTTT/ZET since 2017. As part of a DFG project, he is working on various issues in the field of thermal energy storage. The focus of his activities is on the numerical simulation of melting processes.

After submitting his thesis on the topic "Determination and reduction of uncertainties in the numerical simulation of solid-liquid phase transitions in storage materials", Mr. Faden successfully completed the doctoral procedure with the colloquium on 02.12.2021.

The LTTT congratulates the new PhD engineer.